Seeking for a topic to begin with these Marketing Insights series I was vacillating between one of "Top N tips to..." ads and a story based on my personal experience in internet marketing. And in the end I found that it was way more useful to ruin the popular marketing myth: as many ways you are promoted by, as much customers attention you get.
PR never works this way! - Rely on tools' optimization quality instead of platforms' quantity!
The Sequence in PR-tools integration is an essential rule for those who're only starting their promotion.
To reach their target market as fast as possible, many entrepreneurs dissipate the focus among numerous social media, forums and other Web platforms. In result, it turns into an ineffectiveness and huge waste of time, without reaching any goal.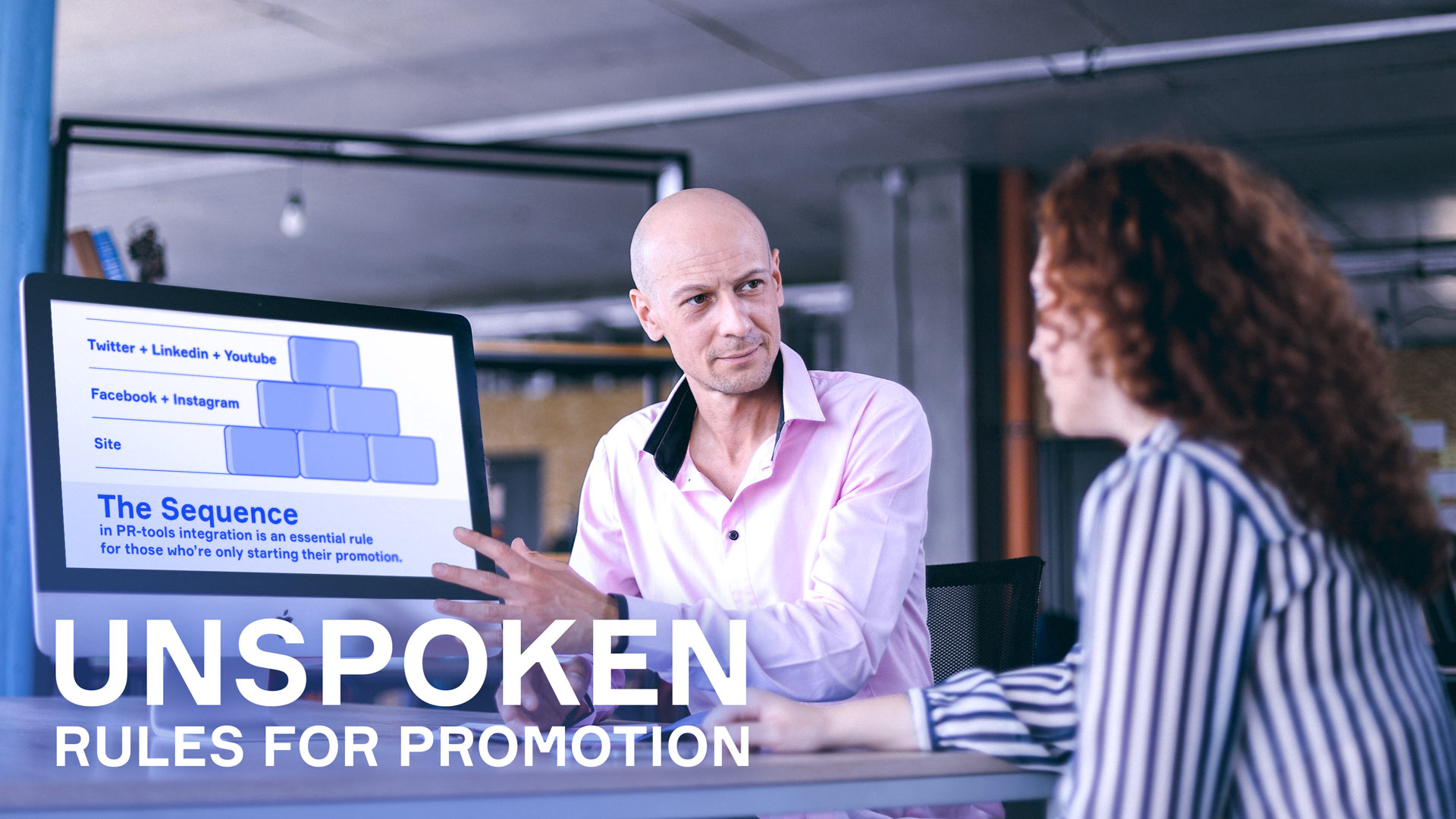 Instead of launching into all known platforms in one time, it's better to integrate the basic routes applicable to all business segments fully, and use their capacities to the maximum. Generally, it's more than enough to begin promotion with this main channels:
● Own website
Make sure your site fully illustrates your product or service and includes a blog section - the main place for any content marketing materials. Even while the creation process seems complete, don't rush turning it on before testing it out on people around you. To pass the final examination, make sure that each of those who were invited to test the website understood its main purpose.

● Email Marketing
Email messages are a vital tool for any business in order to maintain a regular promotion. The main reasons that make this instrument attractive are sophisticated opportunities in message targeting. Direct promotion via email is the perfect communication method: for any Email can highlight the specials and report companies' newsfeed to encourage clicking through the website among recipients. Response rates for bulk emails are higher than for direct mail, thanks to its immediacy. In addition, results can be measured and used to make subsequent mailing more focused.

● Facebook
Social Media integration becomes a necessity to those who want to build an active and engaged audience for their business. According to statistics of top ranking platforms, the most comprehensive one is a Facebook, thus a Business Page promotion on this platform is a MUST for any business.

Proper Facebook Page management allows you to build an audience of people who are interested in your offer, publish updates and expand your contact base-powering ads. The right way to start promotion is by inviting customers you currently do business with or people in your life who may be genuinely interested in it to support you by interacting with your posts. However, Facebook grows on a daily basis, thus you may need to follow guidelines shared by numerous sites to get you up to date into all new SMM options and promo-tools.

● Twitter, Instagram and other Social Media
Depending on popularity of platforms among your target audience, you should create a business profile on the most popular ones. As on Facebook, you may publish all your promotional content, updates and other relevant information there. There is only one rule for SMM efficiency - Profiles must be managed consistently! As the result, the adoption of social media tools will help you establish credibility, build reputation and spread the word about your business straight away.
+ Extra Tip: Adopt Messenger App promotion
Since the domination of smartphones and the subsequent explosion of apps, Messengers have provided the cheapest alternative to operator-based SMS or complicated online web-messaging. Lots of them provide users with wide features such as group-chatting, exchanging pictures, audio & video files and expression via emotional stickers. Relying on worldwide statistics of number monthly active Messaging App users as of January 2018, 203 million users socialise with LINE messengers on a monthly basis.
According to this data, it wouldn't hurt to collect the cell numbers of your current subscribers and research the messenger app popular in your target area. By applying the promotion via apps before your business competitors you will win the attention of your audience.
Use this Advice to save time and efforts powering the promotion, and reach your goals by getting the best results out of basic Internet marketing tools before you start further platform integration. Follow the updates of our Marketing Insights and make your promo-campaign more effective!
Like this post? Share it!